Google Kubernetes Engine - GKE - Features & Benefits
GKE provides the integration with Cloud Monitoring and Cloud Logging. When you create a GKE cluster, Kubernetes Engine Operations is enabled by default and provides a monitoring dashboard specifically tailored for Kubernetes.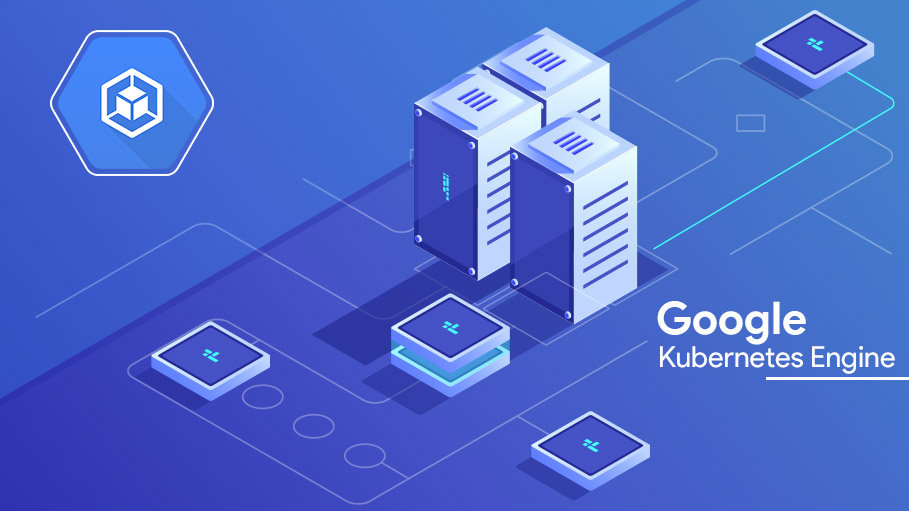 Introduction
GKE provides a managed production ready environment for deploying, managing & scaling containerized applications using Google infrastructure.

GKE operations are designed to monitor GKE clusters.

The GKE environment consists of multiple machines (specifically, Compute Engine instances) grouped together to form a cluster.

It manages Monitoring & Logging services together with the features of a Kubernetes Engine Operations dashboard.
Cluster Architecture
Cluster master

- The cluster master runs the Kubernetes control plane processes, including the Kubernetes API server, scheduler & core resource controllers. The lifecycle of a cluster is managed by GKE when you create or delete a cluster.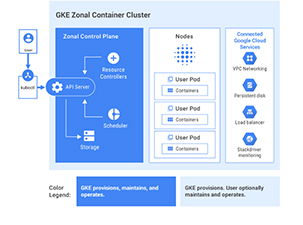 Cluster master and the Kubernetes API

- Managing the cluster is the unified endpoint for your cluster. As well as, all interactions with the cluster are done via Kubernetes API calls, and the master runs the Kubernetes API Server process to handle those requests.

Master and node interaction

- The cluster master is responsible for deciding what runs on all of the cluster's nodes. This can include scheduling workloads, like containerized applications, and managing the workloads' lifecycle, scaling, and upgrades.
Key Features
Kubernetes applications

- Kubernetes provides the solutions with prebuilt deployment templates, featuring portability, simplified licensing, and consolidated billing. It's not just container images, but open source, Google-built, and commercial applications that increase developer productivity, which is available now on Google Cloud Marketplace.

Pod and cluster autoscaling

- Reduce development time and cost with pre built integrations to the cloud services needed for application development.

Workload and network security

- GKE Sandbox provides a second layer of defense between containerized workloads on GKE for enhanced workload security. GKE clusters natively support Kubernetes Network Policy to restrict traffic with pod-level firewall rules.
Additional Features and Benefits
Identity and access management

- Control access in the cluster with your Google accounts and role permissions.

Hybrid networking

- Reserve an IP address range for your cluster, allowing your cluster IPs to coexist with private network IPs via Google Cloud VPN.

Security and compliance-

GKE is backed by a Google security team of over 750 experts and is both HIPAA and PCI DSS compliant.

Integrated logging and monitoring-

Enable Cloud Logging and Cloud Monitoring with simple checkbox configurations, making it easy to gain insight into how your application is running.