Google Hangout and Skype: A Comparative Look
Both of these services are valued by the users for the simple to utilize interface, group chats, video calling, free service, and instant calling.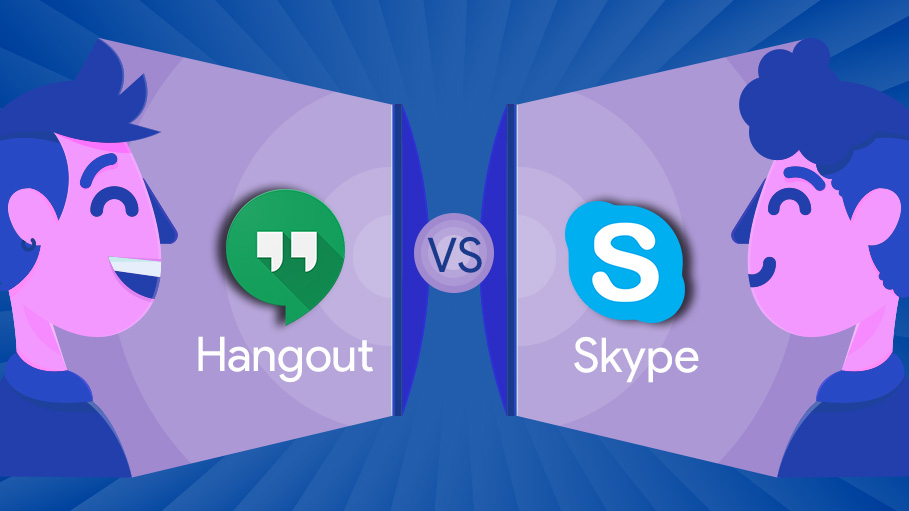 In recent years, many collaboration tools are coming up with many improved features to facilitate online communication. These tools are utilized for video calling, group chats, private chats, and for images and text sharing. In this article, you will come to think around the two most prominent online coordinated effort tools, Google Hangouts and Skype. Both these applications are generally utilized over the globe. Additionally, both offer paid and free services. In the followings, you will get a reasonable examination of both these tools.
Calling features:
While Hangouts and Skype both offer enterprise-grade security, 1080p HD quality video, and screen sharing abilities, there are some slight contrasts. First off, Skype for Business clients can set up and record online meetings for up to 250 members and broadcast meetings for up to 10,000 participants. With call forwarding and auto-attendant features, Skype guarantees you never miss calls and streamlines caller management. Likewise, it has Skype Translator, a plugin that instantly interprets voice and text.
Hangouts Meets, on the other hand, supports up to 25 individuals for each session and lacks broadcasting and voting capabilities. It does, however, have intelligent built-in features like auto screen focus and muting so that the participants get the attention when they're offering thoughts with the group. You can likewise welcome members to the call by just sending the URL connection of the Hangouts session.
Presence
Hangouts sports a simple green circle to demonstrate that a contact is online. Skype offers similar features, however, the thing that matters is that you have more status alternatives to choose, for example, Available, Busy, Away, Do Not Disturb, and In a Call.
Integrations and add-ons
Being a Google product, Hangouts has tight integrations with G Suite apps, including Gmail, Sheets, Maps, YouTube and Google Calendar. With Calendar, Hangouts can plan appointments and set call reminders within the app. Utilizing YouTube, you can even broadcast your presentations live.
Meanwhile, Skype for Business is heavily incorporated into Office 365. This implies you can initiate calls with colleagues working on the same Word, Excel, or PowerPoint file. Outside of Microsoft, Skype likewise incorporates with Slack and other unified communication solutions.
Combination with the Uberconference
Google home bases are incorporated with the Uberconference. That implies the non-video members can utilize the call gathering number and can be the piece of the video meetings. You won't have this office with Skype.
Screen sharing
Both of these services offer free screen sharing. Be that as it may, you will think that it's a lot simpler with Google Hangouts. Some users find the facility in Hangouts much more appealing, simpler and convenient to use even over prolonged conferencing.
After discovering the features of each product, it should be easy for you to choose the correct platform suitable for your business. Obviously, in case you're as yet uncertain about either product, you should opt for a trial run and decide at that point. Otherwise, contact our team today so that we can recommend a suitable solution for your business.

Get our hottest stories delivered to your inbox.
Sign up for Scrabbl Newsletters to get personalized updates on top stories and viral hits.