G-Suite Account Recovery Approach
The best practice for hassle-free G Suite Account recovery is to always add an alternate email address and phone number before-hand. If the mobile number is changed, update the info in your recovery panel, make sure you do not get locked out again for long.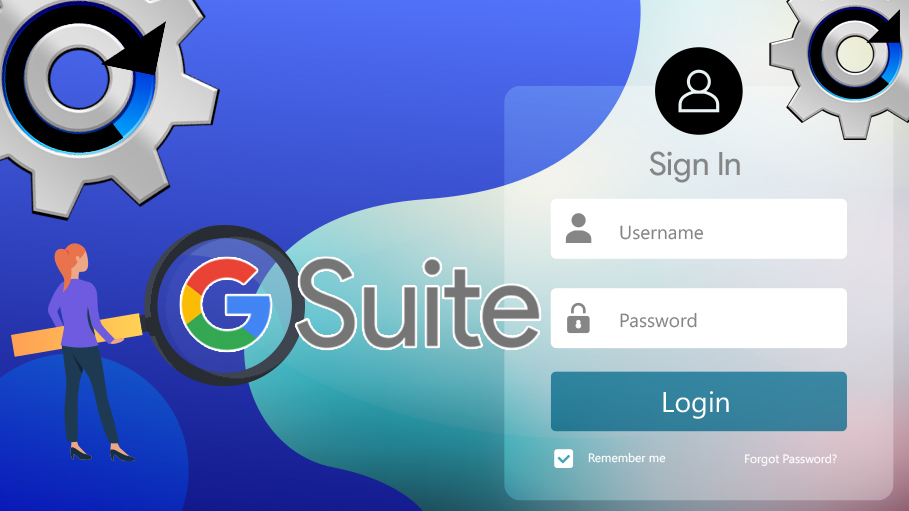 Does nothing pop your bubble? Well, this article will help you out with your forgotten passwords, unwanted security questions, and hacked account. Follow these methodologies to get back to your routine work using Gmail, Google Drive, and other Google services by recovering your G-Suite Account.
Forgot your password?
You will be able to recover your account by going to the Google account recovery site. Fill in the email address, and click next as you do not remember your password. You'll be asked to enter your alternate phone number or email address for recovery.
Reset your password in case you have an alternate email or phone number after sign-in.
Tips for resetting password
Avoid using common keywords or names, which can be guessed easily.
Do not use a password that is used before for the same account or used for other sites.
Use a combination of numbers, letters & symbols to create lengthy passwords.
No Alternate recovery option Set before
The alternate email and phone number provide access to receive a code to reset the password without which you can't access your account. Then the only way out is security questions.
Security Questions
Answer as many as possible, probably guess as well which will increase the chances of recognizing the legitimate account owner.
Try using a device which you frequently used for sign-in.
Try giving the password you remembered that is a most recent one.
Familiar device, browser or location may make the task easier.
Add a recovery email or Phone number
Go to your Google Account and on the left bar click personal info.
Then in your contact info panel add both email and phone details in respective fields where you want to get your reset code for future.
If the mobile number is changed you can still recover your account, if you know the password.
Suspicious Account Activity?
Go to the recovery page and provide your email or phone number, then click next.
It will ask the last password that you have used for that particular account and ask you the option for sending the reset code.
In case you do not have a recovery mobile number or email address, click try a different question, you then enter an alternate email address or mobile number to get the code.
As on the next page, provide the six digit code which was dispatched to you via message or email, and you will have access to your account.
Tips to Enhance Account Security
Avoid sharing your account password with anyone.
Use more secure apps, devices, and browsers.
Turn on 2-Step Verification, as it adds an extra layer of security to the account.
Get our hottest stories delivered to your inbox.
Sign up for Scrabbl Newsletters to get personalized updates on top stories and viral hits.