Secure Your G Suite Account by Disabling SMS or Voice Codes in 2 Step Verification
It is necessary to disable the 2 Step Verification for more secure accounts, because if hackers get into your administration control, they can easily access documents, spreadsheets, Financial records and more.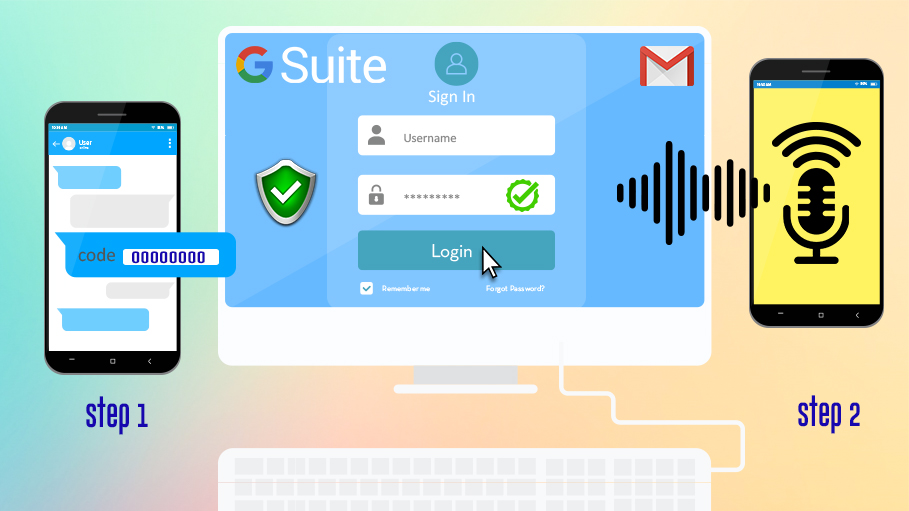 On March 14th, 2019, Google has announced about adding a functionality for admins to disable telephony options in all G Suite Editions. Google has added an option to prevent users from using SMS and voice codes for 2 Step Verification in their domain. It is added in Admin Panel. Therefore except for the Admin of that particular domain, the other users will not be impacted.
There are many ways of 2 Step Verification- from SMS codes to the Google Authenticator app, to hardware second factors like security keys. And while any second factor will greatly improve the security of your account, Google has for long advocated the use of security features for those who want the implementation of the strongest security and protection features.
As the consciousness of the issues associated with SMS and Voice Codes have been increasing from time to time, some admins asked for more control over the ability to use phone-based 2 step verification methods within an organization. The present release does just that- admins get a policy that enforces the use of multi-factor authentication without permitting SMS and Voice verification. This new option gives the Admins more control over the security methods used for their domain and increases the security of user accounts as well as associated data.
To Disable this option, Apply the new policy by changing the settings on the Admin Console > Security > Advanced Security Settings > Allowed 2 Step Verification methods.
For the End User, No action needed until and unless Admin changes configuration.
The user can also configure 2 Step Verification once the policy is enforced, User with the new policy applied will not be able to add SMS or Voice Based Codes as an option either when enrolling in 2 Step verification for the first time or later at account.google.com.
2 Step Verification is very useful for Business, as 2SV requires users to verify their identity through something they know, plus something they have. It is also called MultiFactor Authentication. If hackers get into your administrator account, they can see your email, documents, spreadsheets, financial records and more. This policy cannot be enabled by default for the End User. Admin permission is needed to explicitly choose to apply this policy on OU/ Group basis like the other existing 2SV enforcement policies.
New 2 Step Verification Interface, you may see new illustrations, text and instructions in the images as well as dialogues in the 2SV flows when using a Bluetooth or USB Security Key.