G Suite - Conflicting Google Accounts
Google always gives benefit to the organisational email address which is purchased by the organisation. The person who has created the same email address is forced to change the name of his/her personal email account which was created with the organization's name.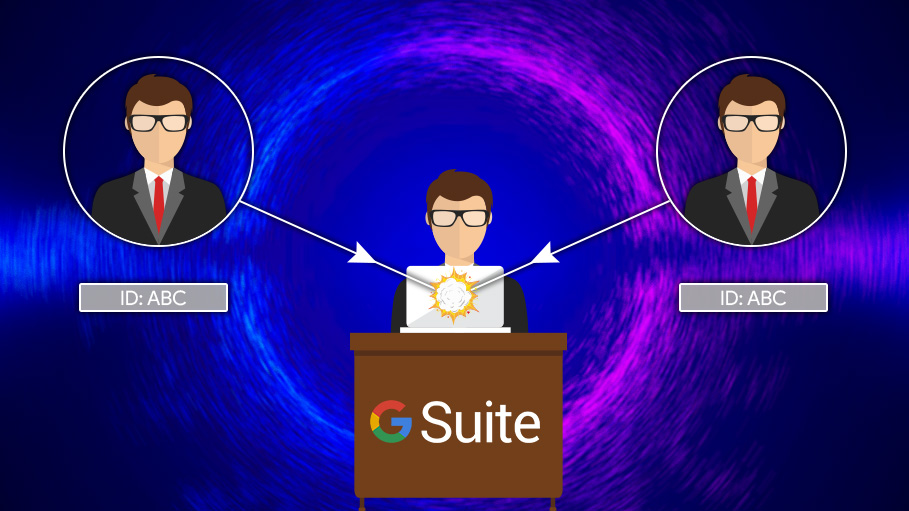 What is a Conflicting Account?
If an employee has a personal email account with an email address which is exactly similar to the one which is managed by his/her organisation, then it is a scenario of Conflicting accounts.
Suppose, you have a personal email account that you sign in with your @domainname.com.
This was kind of a free edition which you purchased from Google in the name of your organisation which is "domainname.com". After a few years, your organisation purchases G-suite for the mailing service with the same domain name. Then your personal email address will conflict with the email address created by your organisation.
What happens when you sign in?
When you sign in with a conflicting account, you will see the below message if you have a personal Google email account associated with that address:
Now the user has two options when he/she signs in with a conflicting account. When the user
Clicks on the first option i.e Organisation G Suite account, then the user is directed to the below message on the screen.
If you want to sign-in to your personal Google account using an existing personal email address,
then choose the second option. If you select the first option above, then Google would request you to create a new gmail address.
Also, in order to verify your new email address associated with your account, Google will send you a verification link.
Once you're done with the verification procedure, you will have two Google accounts:
-A new G Suite account that you sign into using your @domainname.com email address
-Your personal Google account that you will now sign into using your personal non-domainname.com email address