G Drive to O365 Onedrive: Server to Server Drive Migration: Systools Application
In, almost every case of G suite to O365 Mailing solution transfer, client is asking for G drive into O365 Onedrive server to server migration. Through Systool application process can be handled easily. In this article, we will discuss the process of drive migration.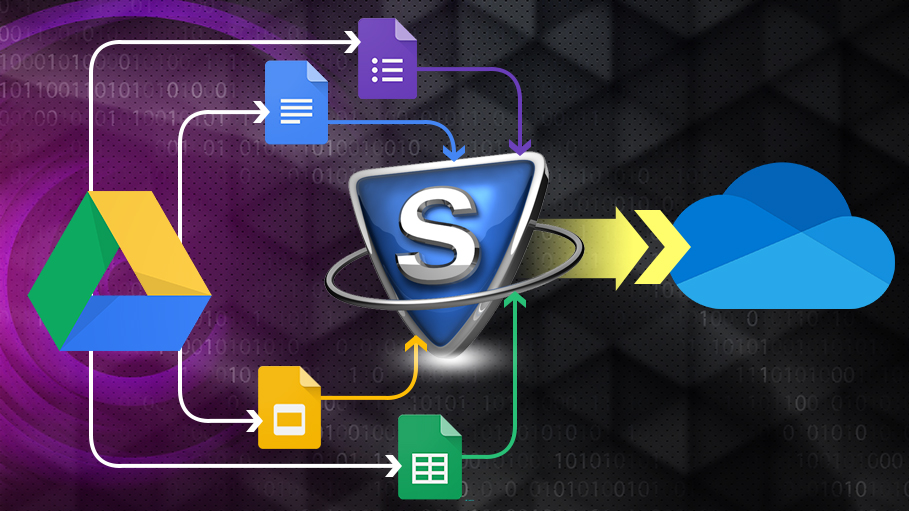 There is no drive migrator integrated with O365 admin so as to handle the process from the admin console itself. Hence manual download of files from G drive and upload to one drive is the suggested way. It takes a long time to download the files and upload in One drive and also due to the manual process internet bandwidth also gets affected.
Hence as an alternate solution, we found a third-party application called Systool Migrator for G Drive to One Drive. You can go to the below link for Systool:
https://www.systoolsgroup.com/google-drive/onedrive/
Once downloaded, install the Systool Migrator.
After Installation, make sure to run the application with Administrator privilege.
On the initial screen, you will get two options. Keep the source as G suite and destination as Office 365.
Click on next from the downright corner.
In the next screen, you have to put the admin id for the G Suite domain.
You will see there is a link below the admin ID, where the authentication scopes are mentioned.
Step: 6 scopes need to add in the G Suite Admin console under security-> Advanced setting-> Manage API.
But you will need a client ID to complete the authentication.
For client ID creation, you need to Go to console.developers.google.com and have to create a project.
See, a project has been created in the name of Systools.
Now you have to create the credential. Go to credential and click on create and then select service account key.
In the next screen, select new service account, name the project, select role as owner and full access to resources.
Select P12 file and click on create.
The P12 file will save to your computer.
Click on Manage service account and then click on edit.
In the next screen, click on "show domain-wide delegation" and enable it.
Save it.
Now click on view client ID.
Copy the client ID.
Go to Google Admin console-> security-> advanced setting-> manage API clients
Put the client ID and the scopes mentioned earlier for authentication, then click on authorised.
Now go to the location of the downloaded P12 file in your computer and copy the path.
Go to setting in Systools and click on G Suite.
Put the client ID and P12 file path, then save it.
Now we have to authenticate the Office 365 domain.
Go to admin.microsoft.com
Go to Admin centers
Click on Azure active directory
Click on the azure active directory on the left side and go to App registration.
Click on New registration.
Name it and Save.
You will find the application client ID on the next screen.
Then Go to Certificates and Secrets.
Click on upload logo.
Go to the C drive-> program files-> Systools->data-> workspace-> key
Upload the certificate.
Click on Add.
You can see the certificate on the screen.
Now go to API permission.
Click on Add permission
Under the Microsoft Graph, enable below options:
1. Calendars read
2. Contacts Read
3. Directory read all
4. Files read all
5. Mail read
6. User read
7. User read All
Click on add permissions.
Then scroll down in the next window and click on Grant consent from Admin.
Now again click on Add Api permission.
Click on the exchange now.
Enable below permissions:
Mail read write

Full access as app
Add permission
Click on again Grant consent from admin.
Now Go to Systools_> Setting-> Office 365
Add the information:
Destination client ID: Copy the client ID from Azure active directory-> registered App
Destination Pfx key path: C drive-> program files-> Systools->data-> workspace-> key

Password: (default: systools) or given by Systool team
Click on save.
Now go to Migration-> Start
Select destination as office 365
Click on next.
Put the G suite admin ID and click on connect.
Click on next.
Put the Office 365 Admin ID and click on connect.
Click on next.
Select documents only for Drive migration.
Choose formats:
Click on Ok.
In the next screen put source and destination ID and click on start.
In the next screen, it will show you the drive file migration status in progress and after completion, it will show you completed.
*** Note that this application is purchasable.
*** Note that G Drive to G drive migration also possible with this tool.