Exchange Archive Support Available for G Suite Migrate Beta
This additional feature will be helpful to migrate archived data to G Suite. But only Admins have the access to do it, end user action is not required.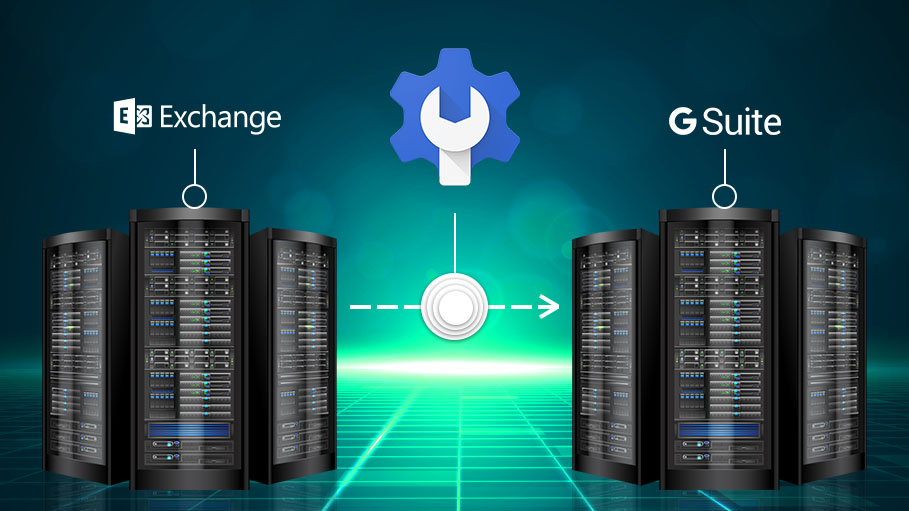 Google is adding support for migrating Microsoft Exchange In-Place to archive the data to G Suite Migrate beta. Admins can use this new feature at the time of migrating the content of their user's Exchange In-Place archived to G Suite. Along with that admins can achieve the following:
Make Migrated archived mails only visible through Google Vault, not in Gmail.

Make Attachments of archived mail uploaded to Google Drive only visible through Google Vault. If you turn on this setting, large email attachments will be visible in Vault, not in Drive.

Admins can choose how to apply labels to archive folders in Gmail.
This feature impacts Admins only. Earlier, it wasn't possible to migrate archived email from Microsoft Exchange to Gmail. This feature makes it easier for admins to migrate both active and archived emails to G Suite.
To start the Migration follow the steps below:
This migration can only be done by Admins.
The Exchange archive is available to G Suite Migrate beta participants. Admins will need to update their current G Suite Editions Migrate platform to access this new feature. Before you set up G Suite Migrate, make sure that your organization domain meets the system requirements. First, set up the GCP Console, next set up G Suite Admin Console, Download the installer, install the database as well as the platform and lastly set up G Suite Migrate.
Email archive migrations can be turned on via Settings Templates in the G Suite Migrate beta. There are different types of settings templates. Admins can only check the boxes for particular settings to migrate data from Microsoft Exchange to G Suite e.g.,. Copy Exchange Mail Content, Copy Mails, Include settings, Accelerate old messages, Include mail-in In-Place Archives, Upload the attachments of large messages to Drive and many more settings.
As this setting is done from Admins end, no end-user action is required. This feature is available in Rapid Released Domain and Scheduled Released Domain. And also available in G Suite Business, G Suite Enterprise, G Suite Enterprise for Education and Drive for Enterprise. And will not be available in G Suite Basic, G Suite Education and G Suite Non-Profit.
This feature is available to G Suite Migrate beta. It can be accessed by updating to the G Suite Migrate platform.
Get our hottest stories delivered to your inbox.
Sign up for Scrabbl Newsletters to get personalized updates on top stories and viral hits.