Chrome Device Management through G Suite
Chrome devices make the need for maintenance, support, and intervention minimal, more so when managed through G Suite Admin Console.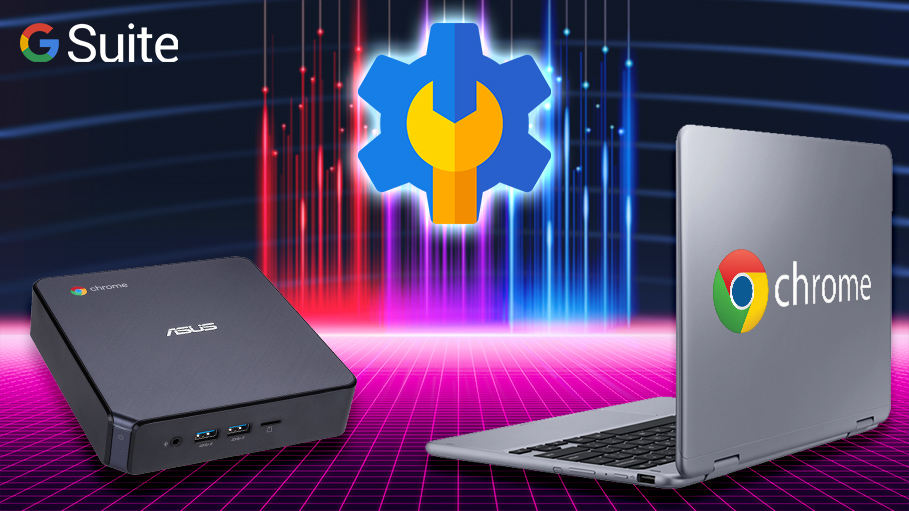 As an IT Administrator looking after the Chrome Devices for a Business or an Institution, you need to know how to go about managing from the G Suite Admin Console. Here's how to start managing the Chrome devices in your organization.
Chrome Enterprise Upgrade or Chrome Education Upgrade-
While you are trying to manage devices that run on Chrome OS in your Business or Institutional environment, you will be needing Chrome Enterprise Upgrade or Chrome Education Upgrade.
The Chrome service options that are available:
Services governed by the Chrome Service License Agreement-
Chromebook Enterprise, Chrome Enterprise Upgrade, Chrome Nonprofit Upgrade, Chrome Education Upgrade - It will allow you to configure settings and likewise enforce policies for specific devices which are running Chrome OS. You will also be able to control user access, customize features, configure network access, and more as per your organization type.

Chrome Kiosk - It will allow you to access the settings you would like to configure, deploy, and monitor a Chrome device as a single-app kiosk. It's ideal for a device that's used exclusively as a kiosk, like a digital sign or point-of-sale system within a store. However, you won't be able to use it for managed guest session kiosks.
Services governed by the CBCM License Agreement-
Chrome Browser Cloud Management (CBCM) allows you to look at reports about the utilization of Chrome Browser on devices enrolled in CBCM. Administrators also can sort devices into organizational units, manage extensions, and set policies across enrolled devices within the Google Admin Console.
Enrolling Chrome devices-
After the upgrades are bought for your Chrome devices, enrol them in the Google Admin console. You must enrol devices before anyone signs in to them.
Manually you can enrol Chrome Devices through the following steps-
Turn on and follow the on-screen instructions of the Chrome device until you see the sign-in screen.

tap Email or phone, if you're enrolling a Chromebook tablet.

Choose an option to get to the enrollment screen:
Press Ctrl+Alt+E.

Click More options and then Enterprise enrollment.
Enter the username and password from your Google admin welcome letter or for a Google Account that has eligibility to enrol
Enter the asset ID and location if prompted, and click Next.
Click Done once you get a confirmation message that the device is successfully enrolled
Users will now be able to sign in to devices and start using them.
Once a device is enrolled, you can start enforcing policies to manage the usage.
Enforce policies and manage apps-
Manage policies and settings for Chromebooks and other devices that run on Chrome OS from Admin console.
Device-level policies setting
On the Device settings page, you will be able to set policies that apply to anyone who uses a managed Chrome device, even if they sign in as a guest or with a personal/professional Gmail account.

Force-enroll the Chrome devices which you want to manage.

Control who uses devices by blocking guest mode.

Use a device as a purpose-built kiosk app.

Manage the Chrome device updates.
Setting user-level (Chrome profile) policies
Set policies that apply when users sign in to their managed Google Accounts on any device in the User & browser settings page.

You can enforce more than 100 Chrome policies that will be managed with on-premise tools like the Windows Group Policy Management Editor.

When the users sign in to Chrome on their personal computers, sync their work apps, home tabs, and themes.
Set usage specific policies for apps and extensions.
Set app-specific policies.

View all your configured apps as well as search for apps that need configuration.

To install custom policies and settings for managing an app, upload a configuration file.
Get our hottest stories delivered to your inbox.
Sign up for Scrabbl Newsletters to get personalized updates on top stories and viral hits.