Changes to Multiple Inboxes in Gmail
Google has been working on updating the way multiple inboxes work in Gmail. The update will start revealing itself from February 20, 2020.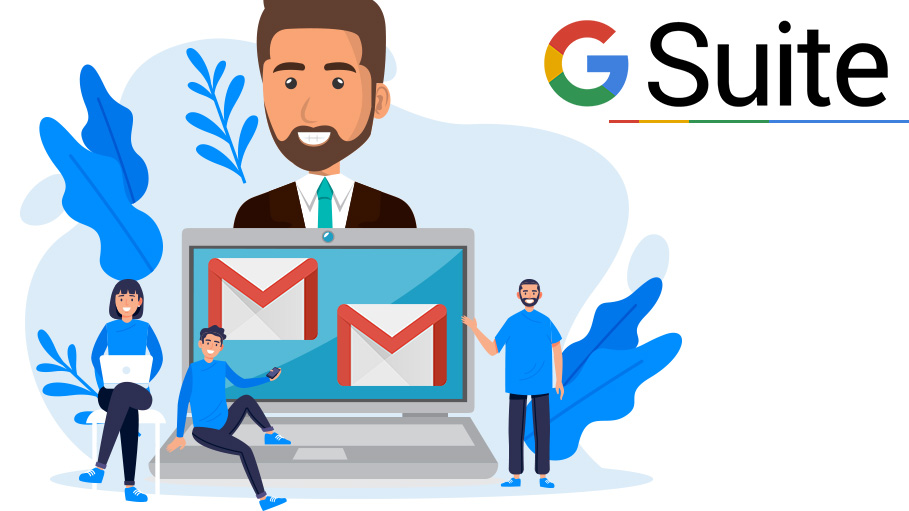 Google has been working on updating the way multiple inboxes work in Gmail. The update will start revealing itself from February 20, 2020, for Rapid release domains and March 5, 2020, for Scheduled release domains. Accordingly, Google will enhance multiple inboxes to support independent scrolling, a unified toolbar, and adjustable width in right-side configurations. The best of all is that the updated features will be available to all G Suite customers. Moreover, there will be no admin control for these features.
Multiple inboxes will help you distinguish essential emails, like important tasks or those from precise individuals, and make them visible alongside the main inbox in Gmail. Additionally, these features will also be customisable as per your requirement.
Split pane configurations will no longer be supported:
Multiple inboxes with preview pane (to be renamed "reading pane") configurations will not support three-pane layout anymore. Once this update takes effect, the preview pane will be shut off if you make use of multiple inboxes. However, if you want to continue using preview pane (i.e. reading pane), you'll have to use an inbox type other than multiple inboxes. You can achieve this by going to Settings > Inbox > Inbox type.
Configuring multiple inboxes and reading pane will be effortless:
Google will relocate the settings for multiple inboxes out of the "Advanced" tab and into the "Inbox" tab alongside other inbox configurations to better optimise user expectations. With reading pane view, you'll be able to open a mail next to your list of conversations, making mail reading and writing much more convenient.
Respective scroll bars for multiple inboxes, adjustable panels, and collapsible sections:
When the dextral configuration of multiple inboxes is enabled, each inbox will have its respective scroll bar. This will allow you to scroll in either inbox separately as and when required, so that you can avail more flexibility in navigating your email. Previously, you were only able to scroll both inboxes concurrently. The divider between the inbox and the multiple inbox sections will become adjustable, allowing you to shrink or enlarge each panel as required.
A single-action toolbar for multiple inboxes:
Over and above that, there will be one action toolbar across multiple inboxes. This will allow users to manoeuvre across multiple sections and affirm that triage functionality and keyboard shortcuts work consistently. Currently, the upper part of each inbox has a separate toolbar for every individual section at the bottom and top configurations, but no toolbar for any of the auxiliary sections for the right-side configuration. Now, there is going to be one unified toolbar for the entire inbox.
Once these changes begin showing themselves for your domain, the preview pane will disappear if you practice using multiple inboxes. Individual scroll bars, adjustable panels, collapsible sections within multiple inboxes, and furthermore, the single-action toolbar is going to be available by default.