Bypass Spam Filtering in Microsoft O365
Bypass spam filtering technique is very useful when we need to whitelist any external domain in our mailing server. You can also implement other policies present in the exchange admin center as per your requirement.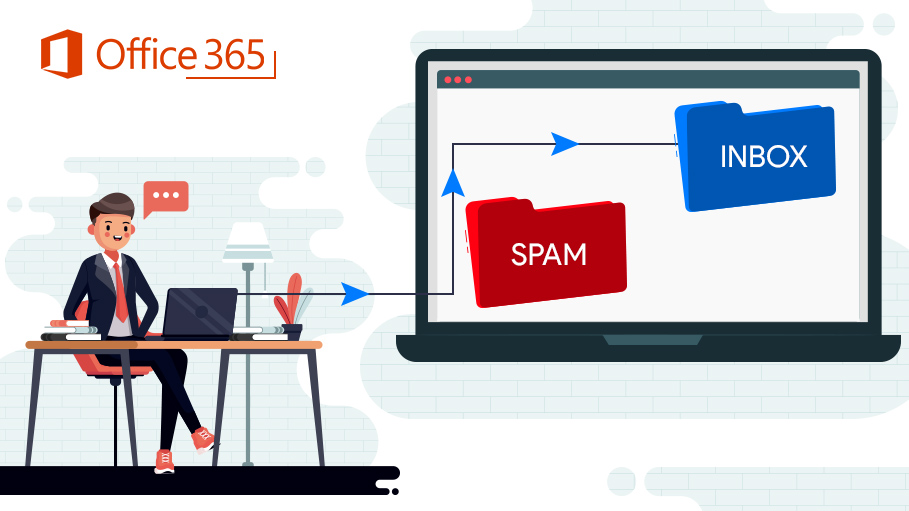 Mail spamming is a common practice nowadays. Every day many people receive large number of spam mails in their mailboxes. Most of the organisations even switch their emailing
platform to a new one in order to eradicate spamming. Many email solution providers are including multiple features to protect from spamming.
In office 365, there are different records which can be added in the DNS panel to prevent
Spamming. Sometimes, it might happen that a legitimate mail gets marked as spam.
This is where bypass spam filtering comes into the picture.


In O365, you can use the above mentioned feature to bypass any particular sender from spam filtering. Once the setting is done, no email from that particular sender/domain
will be marked as spam.
Steps to Bypass spam filtering in o365 :

1 . Log in to the O365 admin center and then click exchange.
2. In the exchange admin center, click on Mail Flow.

3. Navigate to rules and click on the plus icon (+).


4. Select Bypass Spam filtering

5. In the new tab, Specify a name to the rule
6 Then select on the, "Apply this rule if", for "the sender is " enter the sender address, for the "Domain is" enter the domain name

7. At the bottom, click on stop processing more rules.

8. At last, save the configuration

In this way, the administrator can whitelist a particular email account or a domain
in O365.
Get our hottest stories delivered to your inbox.
Sign up for Scrabbl Newsletters to get personalized updates on top stories and viral hits.