Admin Audit Log in G Suite
From your Google Admin console, you can review user and administrator activity for your organization. You can use the information for security purposes as well as to track users and admins.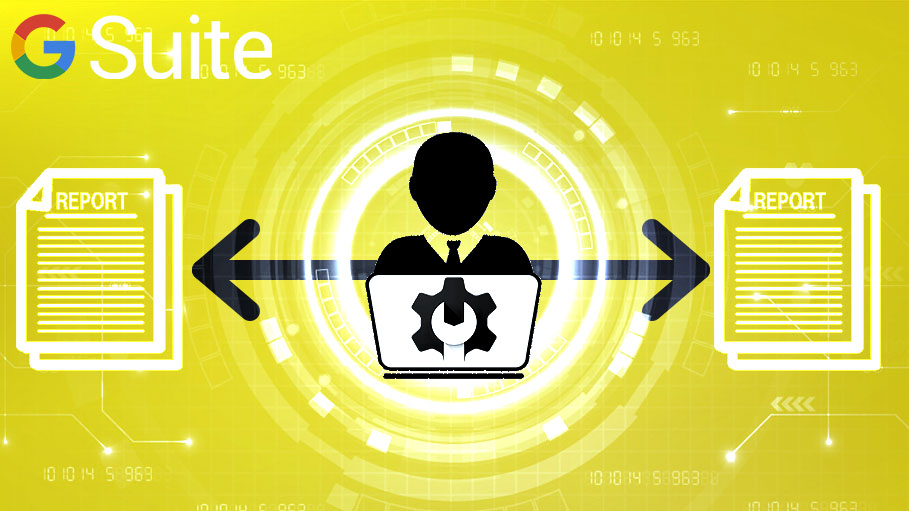 Here are a few tasks that become easy for you through the Admin audit log:
View administrator activity
Use the Admin audit log to see the actions performed in your Google Admin console. Also, you can see when an administrator added a user or turned on a G Suite service.
Open the Admin audit log
1. Go to the Admin console Home page, click Reports.
2. On the left, under Audit, click Admin.
3. Customize what you review, like on the right, click Manage columns, select the columns that you simply want to ascertain, and click on Save.
4. You can create filters and export log data, create alerts as well.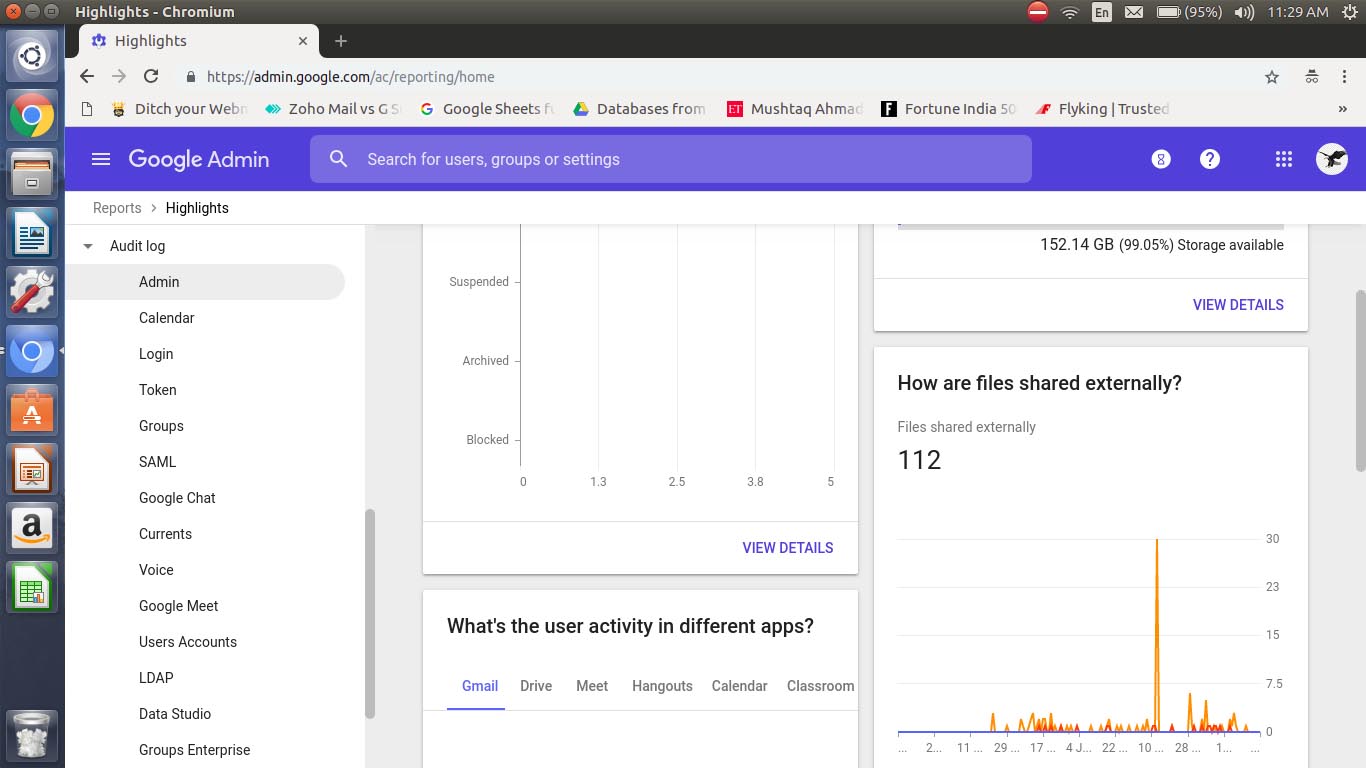 Data you can view
Details on event names and descriptions
From Add a filter, select an Event name to filter data for that event. The audit report shows log entries for every time that event occurred during the period of time that you simply set.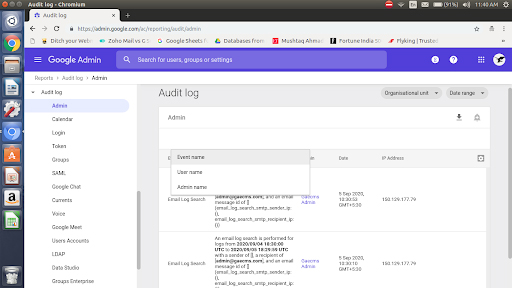 Most event names are self-explanatory like, Add application shows when an application was added to your organization or a domain. You would possibly see detailed log data, such as:
Admin role assignment—When you assign a Super Admin role to a user, the log shows the Event Description as Role_SEED_ADMIN_ROLE.
Groups—Logs actions performed within the Admin console, in Google Groups, and to track changes by users in Groups, see the Groups audit log.
Alias Creation—States the domain which is created as an alias of the parent domain. Also, the date on which this event is created and the related IP address.
Access groups—Logs when a service is turned on or off for an access group.