A New Feature - "Schedule Send" in Gmail
Write now...Send Later and make your work easier and more precise.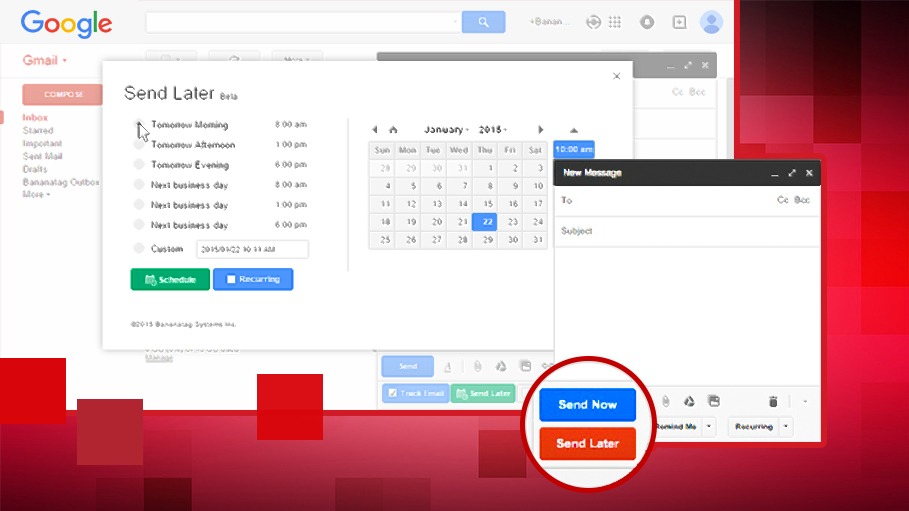 Gmail has crossed around 1 billion users and it is still growing day by day and is regularly updated. Its features continuously get updated and each day new features are being added for the easy usage of its users.
Similarly, Google has come up with a new feature in its Gmail which is the Schedule Send feature that allows you to send emails normally as a user may do but the timing of the mail to be sent can be scheduled for the message to reach at a more appropriate time and date. This allows the user to be more specific about the timing of the mail being sent or received and gives the user more control allowing to shift the work time as desired by the user.


This feature is getting launched on Android, iOS and Gmail on the web.


The people getting affected are the end-users. This feature allows easier collaboration globally allowing the messages to be sent in different time zones while respecting one's digital needs.
Just by following simple steps one can easily schedule a message to be sent according to their desired time.
While an original email is being drafted or a reply is initiated in Gmail, a drop-down next to the "Send" button will be visible to the user.
Clicking on this drop-down gives the option of "Schedule send".

Clicking on the "Schedule send" allows the user to pick the specific date & time according to the need.
Just like there is a separate folder for separate entities in Gmail, similarly, there will be a Scheduled folder where the messages scheduled to be sent will be queued.

This feature will be ON by default and also it is available to all G Suite Editions. Also, this feature may take around 15 days starting from April 1, 2019 to be visible to the users.