Velostrata for VM Migration
If you want to migrate your VMs to GCP whether be it hosted in local server or in the cloud, here is your absolute solution: Let's explore how Velostrata makes it possible.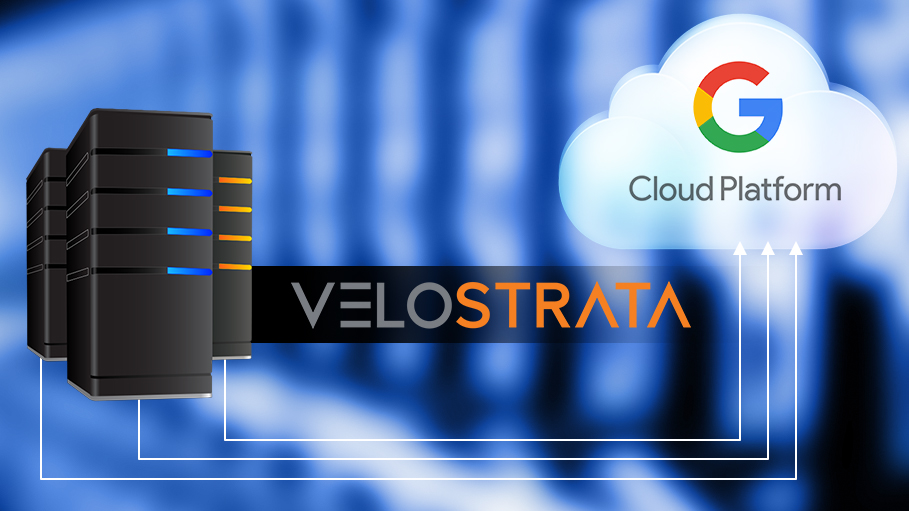 Cloud infrastructure promises agility, scalability, and a compelling pay-as-you-go cost model. However, shifting existing enterprise workloads to the cloud has always been intriguing. Organizations struggle to adapt and migrate applications to run in a cloud environment amidst complexity around application dependencies, identifying drivers, handling networking configurations, and learning new management interfaces.

Data gravity further complicates cloud adoption and migration of production workloads, especially stateful applications with massive amounts of data. Traditional migration practices involve long painful hours, an assortment of tools, and substantial risk, not to mention the actual time required to move data. Migrating lots of data to the cloud can also be expensive. These hurdles have prevented organizations from truly leveraging cloud platforms to their full capacity, not anymore. Velostrata helps organizations overcome these obstacles and create an environment that can be more responsive, effective, and cost-efficient.
Velostrata, an agentless architecture, facilitates the enterprise applications shift to Google Cloud Platform within minutes in the form of migration waves and offers a web-based interface to organize and automate mass migrations of VMs. By using streaming technology this real-time enterprise migration tool kit not only reduces the time of migration but also recommends the rightsizing before migration for choosing an appropriate instance. It has a tool to test cloud applications with real data, without affecting the on-premises production workloads as well as options to migrate to GCP from other clouds.
Requirements for migration with Velostrata: The requirements for migration from VMware or AWS are as follows:
Bandwidth: The minimum bandwidth between the source environment and GCP nodes should be larger than 20Mbit/sec symmetric as well as the total number of VMs migrated concurrently, multiplied by 0.5 Mbit/sec per VM.
Operating System: The VM which will be migrated needs to be run the following supported OS version as:
Windows Server 2008 R2 SP1 or higher

Windows Server 2012/Windows Server 2012 R2

Windows Server 2016

Windows server 1709
For offline migration the supported windows versions are as follows:
Windows Server 2003, Windows Server 2003 R2

Windows Server 2008 R1 64-bit
For 64bit Linux distributions and versions:
CentOS 6.4+

CentOS 7

RHEL 6.4+

RHEL 7

Debian 8.5+

Debian 9

Ubuntu Server 14.04 LTS

Ubuntu Server 16.04 LTS

Ubuntu Server 18.04 LTS

SUSE 11 SP3+

SUSE 12 SP2

SUSE 12 SP3

SUSE 12 SP4 (from on-premises migrations only)

SUSE 15
For offline migration supported Linux version is:
Network Connectivity: To perform the migration, network connection needs to be done on google cloud Platform and on-premises by setting up the following resources:
A Virtual Private Cloud i.e. VPC.

Firewall rules across on-premises, AWS, and Google Cloud Platform VPC.

VPNs or other network interconnections with routing and forwarding rules between GCP, AWS, or inside the corporate LAN.

Under GCP Networking, there are network Tags & under IAM policies the Service Accounts to establish connection between two projects/instances.
GCP Permissions: Velostrata requires a specific set of GCP service accounts and roles which is mentioned in detail in Service Accounts and Roles.
On-premises VMware to GCP migrations: A VMware administrator needs to deploy the Velostrata On-Premises backend virtual appliance OVA and also to create & assign vCenter roles for Velostrata to manage migrations.
Supported VMware versions are as follows:
vCenter: 5.5U1, 6.0U1, 6.5, 6.5U1, 6.7

ESXi: 5.5U1, 6.0 U1, 6.5, 6.7
AWS to GCP migration: This configuration requires privileges for setting up a VPN or interconnection between AWS and GCP as well as creation of an IAM account and privileges assigned to it.
Advantages of using Velostrata for VM migration:
Time to Operation (10 mins): Apps start in the cloud right away and cloud data fully available while it migrates in the background.

Labour savings (3-5 hours per server): Save thousands of dollars per migration project as well as minimizes or eliminates the need for more IT staff.

Shrink Cloud PoC (2days): Typical PoC completes within a week and accelerates the decision to start large scale migration into the cloud.
Cloud usage (x5): Accelerate cloud migration which means faster time to cloud-enabled services.

Get our hottest stories delivered to your inbox.
Sign up for Scrabbl Newsletters to get personalized updates on top stories and viral hits.