Office 365 Archival Enabling
Microsoft Office 365 has an archival policy which can store the emails (within mentioned time period) in a in-place archive and make space available in the inbox.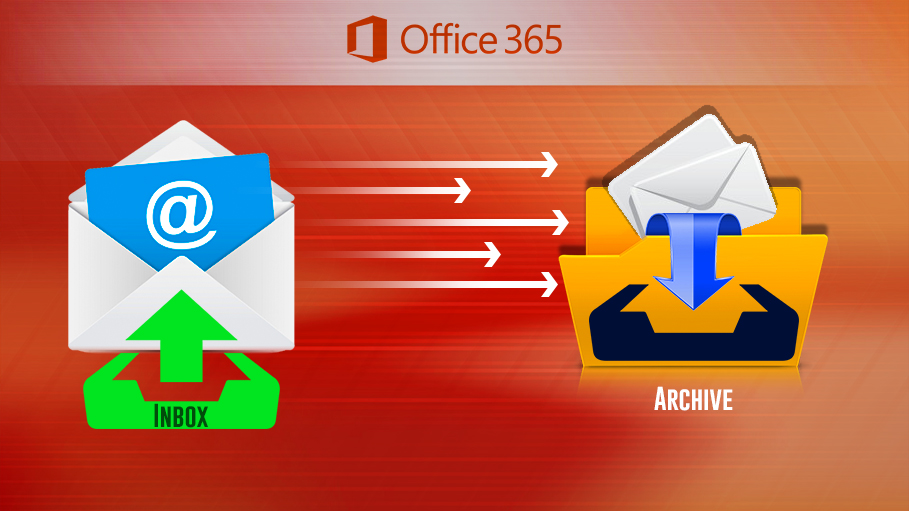 Microsoft Office 365 has an average mailbox size of 50 GB and highest mailbox size of 100GB.
So what is the resolution when the mailbox consists of more than 50 GB or 100GB data?
Well for this, Microsoft has provided an in-place archive where you can move your mails based on retention policies.
Here we will discuss the Archival process, Retention Tags, and Retention policies.
First, we need to know what the Retention Tag and Retention policies are.
Retention tags are to decide from which day, you want to move your emails into the archive box.
Like if you want to retain 3 years' mail in the inbox and want to move the rest of the emails into the archive, then you need to set a rule to move all the emails which have come before 3 years to the archive.
This is a retention Tag.
Now the Retention policy holds the retention tags like a formula. You need to add the retention tags first under a retention policy.
You can not add a retention tag directly to a mailbox, but you can add a retention policy to a mailbox.
For retention tag and retention policy:
Go to admin.microsoft.com

Go to Microsoft Admin center-> Exchange center

Go to compliance management-> retention tag and add that tag in a retention policy.
Once done, now you need to enable the archive for the particular mailbox.
For that, you need to go to Exchange admin center-> Recipient-> Mailboxes
Now find the user.
Double click on the user account and go to " Mailbox features".
From the right panel first, select the Retention policy which you have created.
Now scroll down and find the archive option and enable it.
Your archive is enabled now.
You will find an " in Place archive" folder in your mailbox.
** Note that It might take 10-15 days to archive and work using a fully functional mailbox.**
Get our hottest stories delivered to your inbox.
Sign up for Scrabbl Newsletters to get personalized updates on top stories and viral hits.