Microsoft Windows Hello
An advanced security system introduced by Microsoft using facial recognition and biometric authentication technology for accessing the device and few applications.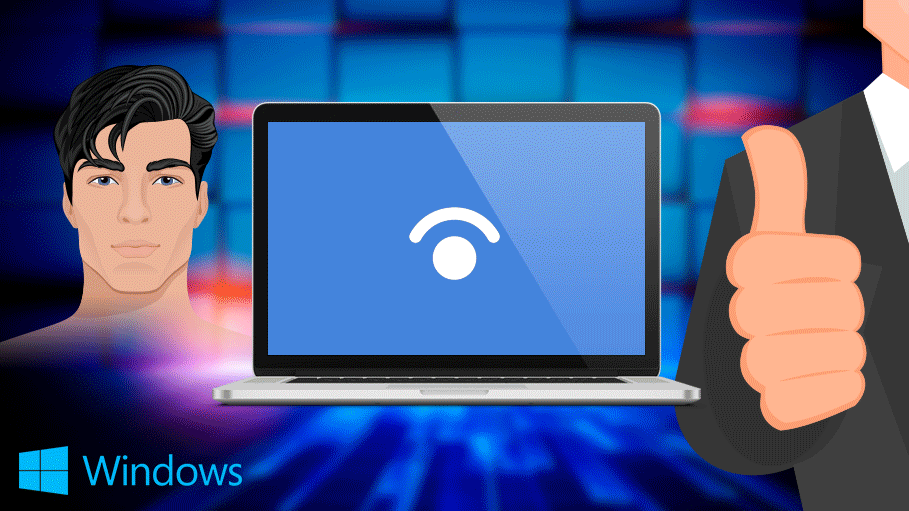 Over the centuries mankind has always wanted to keep their possessions safe and used several thousands of techniques to ensure the same. From wooden latches, locks, wooden bars, and even gatekeeper were used by people. Similarly, when the cyber world bloomed, they needed a similar security system. Microsoft introduced an advanced facial recognition and fingerprints reading biometric authentication technology for Windows called Microsoft Windows Hello. It is a more personal and secure way to get instant access to your Windows 10 devices using fingerprint or facial recognition. Surface Pro 4, Surface Book, and most PCs with fingerprint readers are compliant with Windows Hello.
Why do we need security?
Protect sensitive data

Prevent hacking of data

Prevent unauthorized access

Prevent data breach of confidential files

Maintain data privacy
What is Windows Hello?
In 2015, Microsoft introduced an advanced facial recognition and fingerprints reading biometric authentication technology for Microsoft Surface. Later the technology was implemented in a few other devices from Lenovo, Dell, HP and a few other manufacturers. In older devices, an external webcam kit from Intel is also available to use this feature.
How Windows Hello works?
If the device supports, then the user can choose face recognition, fingerprints or iris scanner for the security system. Once selected, the user needs to move the face in front of the screen facing the camera and press on the biometric sensor to log in to the device.
The camera used in the Windows Hello can not be a standard web camera but instead, it must be a special inbuilt camera module developed by Intel along with infrared sensors for 3D face mapping. This allows the camera to distinguish between the user and a picture of the user to prevent hackers from attempting to trick the biometric authentication. Other than the facial recognition there is a biometric authentication technology that allows the user to validate his/her fingerprint and use it as a password.
It is said that the Microsoft Windows Hello logs you into your Windows devices 3 times faster than a password. You can always have the standard PIN as a backup to these advanced security systems.
Windows Hello works for Applications like Dropbox, OneDrive and few others to make sure the data is secured. To make every Windows 10 PC Windows Hello capable we need these devices:
Windows supported iris scanner

Intel developed facial recognition webcam

Windows supported biometric fingerprint reader
Other than the 3 devices mentioned above, Windows Hello allows you to use your digital wristband, smartwatches or any other companion devices to quickly unlock your Windows PC without using the password. All you need to do is to certify your identity along with the devices for secured sign-ins to the device.