Google Adds Map Locator Tools to Help Drug Addicts Find Rehabilitation Centers
Google Maps has launched a new feature which will help drug addicts to find the rehabilitation centre in their vicinity. Users can now find more than 33,000 locations that offer support services for the drug addicts.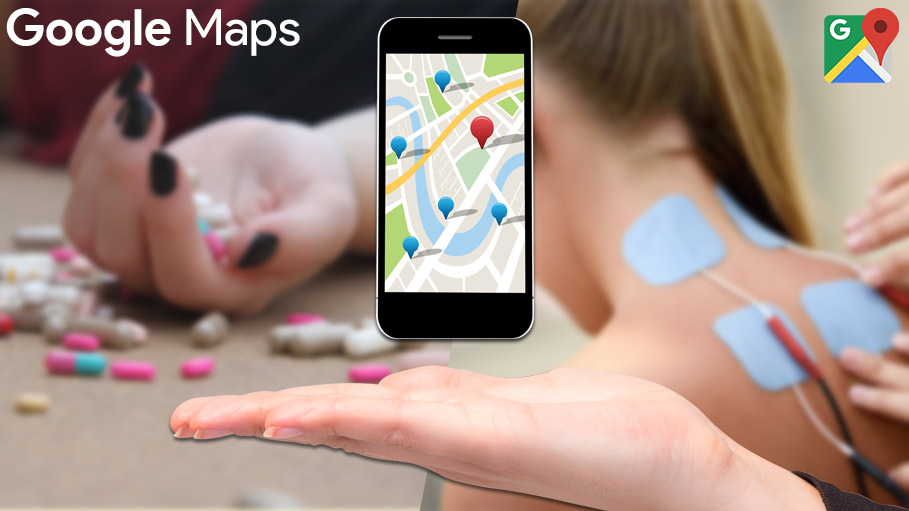 Google Maps, which is most often used to find directions, will also now support people en route to recovery from drug or alcohol addiction. Google announced on September 12 that it is developing tools for its Maps app that will help users find recovery and treatment centers for substance abuse and addiction, according to a company blog post.
In a recent blog, Google announced that it is launching two new tools on Maps that will help to locate rehabilitation centers for drug and alcohol addicted people.
According to Google, through the Recovery Maps Locator, users can now find more than 33,000 locations that offer support services for those dealing with drug addiction. According to a recent survey by Google, last month saw an all-time high in search interest for queries such as "rehab centers near me", "addiction treatment centers near me." Hopefully, the new Google Maps features will help addicts to find rehabilitation centers near them.
Apart from this, the website has two specific Google Maps features, Recovery Locator Tool, and Naloxone Locator Tool. As its name suggests, the former is a page designed specifically for those who wish to find recovery resources near them. On the other hand, the latter is designed for people looking to buy Naloxone.
The other interactive map launched by Google recently aims to take a more immediate approach toward connecting those who are struggling with opioid addiction. The Naloxone Locator Tool provides an interactive map to help users locate places that offer the life-saving overdose-reversal drug Naloxone (known commercially as Narcan) without a prescription. Resources such as these can help reverse an overdose in matters of life and death. Users can just type "Narcan near me" in Google maps and it will provide a list of locations that offer the drug- be it a local pharmacy or a recovery center. While Google and other big tech services have been under scrutiny for everything from antitrust to their lax policing of disinformation, the tools are an example of how a big tech company can try to make a difference. In February, the company began adding drug disposal locations on Google Maps, making it easier for people to find a location near them to safely dispose off old prescription medications.
As far as the privacy issue with the Recover Together website is concerned, the use of these features will be tied to specific Google accounts they have assured that visits to the website would not be associated with any specific account and that the page views will be anonymized. Further, Google has said that it will not use Naloxone-related searches to target advertisements.


Get our hottest stories delivered to your inbox.
Sign up for Scrabbl Newsletters to get personalized updates on top stories and viral hits.