Explore Your Google Account - Benefit from Your Business Data on Google
To see an outline of which Google service you have been using from the time you had logged-in to your Google Account till today, what data is saved in your account and how you can download that data, get going with this article.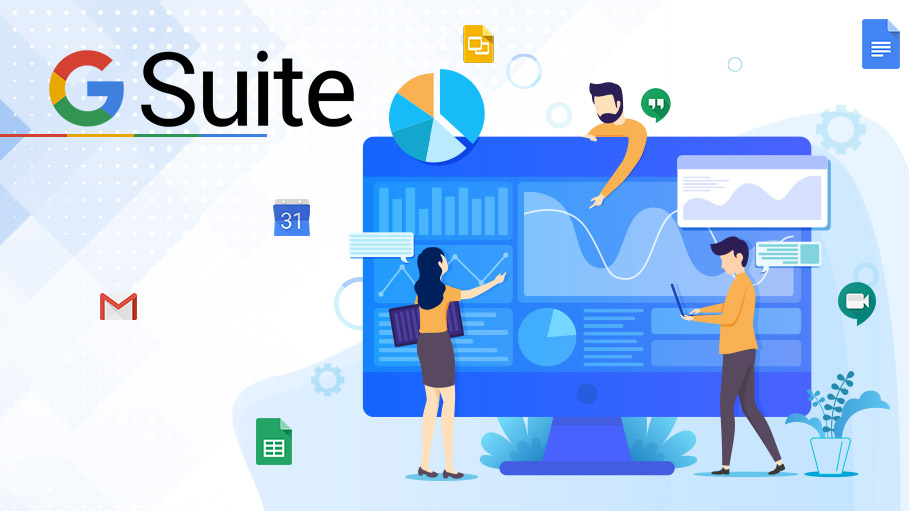 Overview of your Data
As you visit your Google Account Profile, on the left side panel, click Data & personalization.
From there scroll down to Things you create and do.
Click Go to Google Dashboard. You will see the entire list of Google services you use and a brief of data present inside. Here is a view of it for your reference.
Note: It gives you an idea of using Google services to the full extent to which you have not been using all along. Therefore, it will multifold your business productivity and efficiency while enabling you in getting ahead with recent technology.
Explore More with Features
Next is to Get details of your data by clicking any Google service, like Gmail or Group.
You will see an outline of your data in it when you click any of the Google service tabs.
From there you can inquire more. (Note: These options are not available for each service.)
At the bottom right, select More. If the option isn't available, go to the service and change the settings there.
You can have a copy of your data by selecting Download Data.
Steps to Download your Data
In a few steps, you can download your data for use in another device or maybe for other evaluation purposes. One of the Important things to remember is - downloading your data doesn't delete it from Google's servers.
By default, all Products are selected for downloading. If you want some specific Products related data to be downloaded, then click Deselect all.
If you only want to download some of your data from a product, you may have the option to select All data included. Then, you can uncheck the box next to data you don't want to download.
Select Next Step.
Customize your archive format
You can choose your Delivery Method option which suits best to you.
Same goes for Export type and File type.
Note, the description under Archive size states that files larger than the selected size of the file will be split into multiple files.
Create Archive
After selecting the suitable options for archive format select Create Archive. If you had selected one of these options, you will receive an email with a link to its location.
Depending on the amount of data in your account, this process could take from a few minutes to a few days. Most people get the link to their archive the same day that they had requested.
One more thing to consider is the Check Activity tab, as you can see from the above image. Google's main priority is to keep your data safe in any case. From security perspective check the box which says Yes, it was me and get going.
File Format and Concepts
Deciding on which format you should choose depends on the service, type of data, and your intended use of it. You should choose the types that you believe are the most useful and portable. Possibly you can relate from the below image that products having a large amount of data may take hours to days for download, so choose accordingly from your preference list.
Data is most important for any business and Google Services help you to extract maximum benefit from your business data, so that you can meet market demands as well as progress ahead of your competition.
Get our hottest stories delivered to your inbox.
Sign up for Scrabbl Newsletters to get personalized updates on top stories and viral hits.