Endpoint Verification to Secure Corporate Data on Chrome, Mac and Windows
End Point Verification is a tool that helps to achieve extra security over the corporate data within the organisation. This is not only assuring mobile devices but computers also.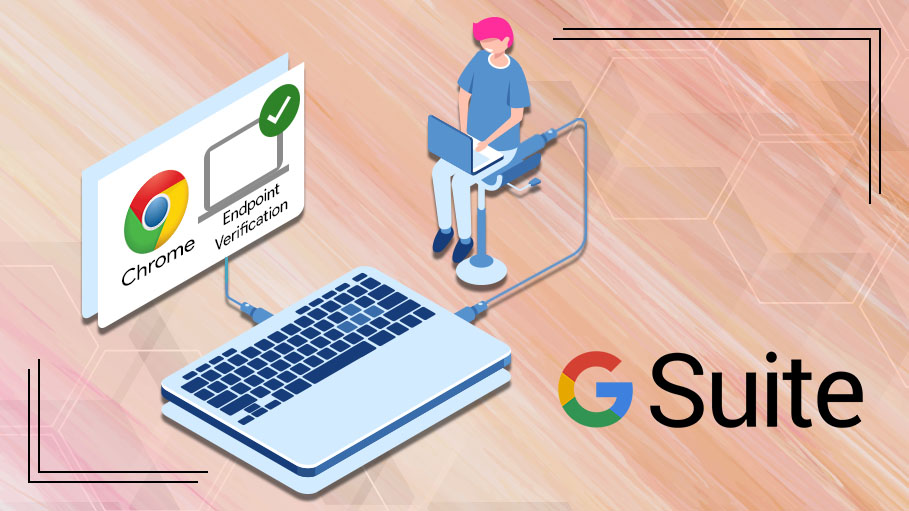 Google has introduced a new method through which the G Suite administrators can have more control over how devices can access corporate data in Google Cloud. Earlier, Mobile Device Management was used in order to limit access to corporate data. This will impact Chromebooks and the devices which use endpoint verification.
Endpoint Verification can be defined as a tool that allows the administrator to see the information about the computers accessing the corporate data. This can be installed by Chrome Browser Extension.
The administrator will get the ability to:
Tag the endpoint devices as approved or blocked running Chrome.

Review a newly registered endpoint device before it is tagged as approved.
With the ability to limit G Suite access for devices that use endpoint verification, admins will now get concrete control over managing device access.
Now, admins can view the complete list of devices that have access to this data, and allow or block the access of a specific device based on any internal criteria. Example - lost devices can now be 'blocked' from accessing apps, or allowing new users to access applications. The devices can be allowed to access corporate data at any time by using the Access Context Manager.
Steps to be performed:-
Go to the admin console panel and click on "Device management".

Click on "Setup" and then "Device approvals".
3. The checkbox for Device Activation is by default unchecked meaning - admin will not be approving the devices manually. In order to set the policy, check the box.
(Optional) - You can also add an email id who will be responsible for approving the requests.
Approve or Block actions on devices, can be also viewed later through an audit event within the Admin Console.