Deep Dive into Google Drive Standalone SKU
The Google Drive Standalone service will definitely boost Google's enterprise customers in collaborating on files over the cloud in a secure way without having to pay for the additional G Suite services.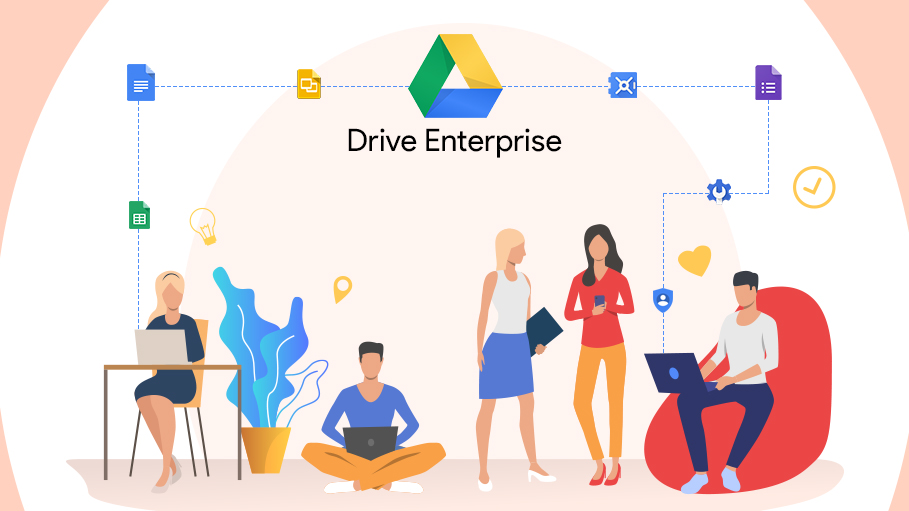 Google introduced Drive Enterprise for their Enterprise Customers to let them use the benefits and functionality of Drive without having to pay for the other G Suite services.
Before you analyse as to what is the need for a standalone Drive, go through the below-listed reasons as it will give you an idea of the benefits the users are getting.
The Enterprise Stock Keeping Unit (SKU) comes along with some major collaboration features to boost the productivity of the users which include-
Efficient teamwork: It helps teams move faster with collaborative tools like Docs, Sheets, and Slides. All of them on a secure, cloud-based platform that enables users to share, store, and access files with ease.

Adopting and integrating third-party tools along with the ability to open and Comment on Microsoft Office files are seamless through Drive Enterprise.

The drive comes as a future-proof files storage solution where Teams get shared ownership for the work and therefore they do not need to worry of losing files when one of the employees leave.
Machine Learning also comes integrated with Drive Enterprise to help users in the following way-
The AI automatically curates recommended "workspaces" for each of the team members thus providing them quick and efficient access to the documents they work with most.

The 'Explore feature' in Docs, Sheets, and Slides uses AI to make content creation faster and powerful for everyone, thereby providing instant insights.
Drive Enterprise empowers users to create, store, share and collaborate on cloud thus minimizing the risk of security breaches to almost null.
Valuable data can be quickly assessed and transferred in large amounts directly into Drive Enterprise with smart migration tools.

Popular tools like Salesforce and Slack can be integrated seamlessly with Drive Enterprise

Enterprise-Grade security like Data Loss Prevention (DLP) and Machine Learning(ML) bars users from sharing sensitive data outside the organization.

Vault integration means the corporate Drive data can be retained, archived, managed, searched, and exported for legal holds and audits.
Drive Enterprise will also provide administrative control over users across the organization domain which includes typical Admin features like Add & Remove Drive users, assigning Specific Admin roles, manage security settings and addition of domains (other domains you own to your Admin console so users in those domains can use Drive Enterprise, too)
The best part of Google Drive Enterprise is that pricing is based on active users and storage used per month. So you do not need to pay for capacity you don't need. It will cost $8/user/month and $1 for every 25GB.
Google has strategically introduced Drive Enterprise in order to bring in new G Suite customers. By providing Drive as a standalone service, the tech leader hopes the enterprise customers will eventually move to the full-fledged offering of G Suite.
Get our hottest stories delivered to your inbox.
Sign up for Scrabbl Newsletters to get personalized updates on top stories and viral hits.