Customize Your Emails with Spam Filter
An approved sender can be identified by the IP address, domain name, or email address that you want to receive email from, even though the identifiers are in public block list or in custom blocked list.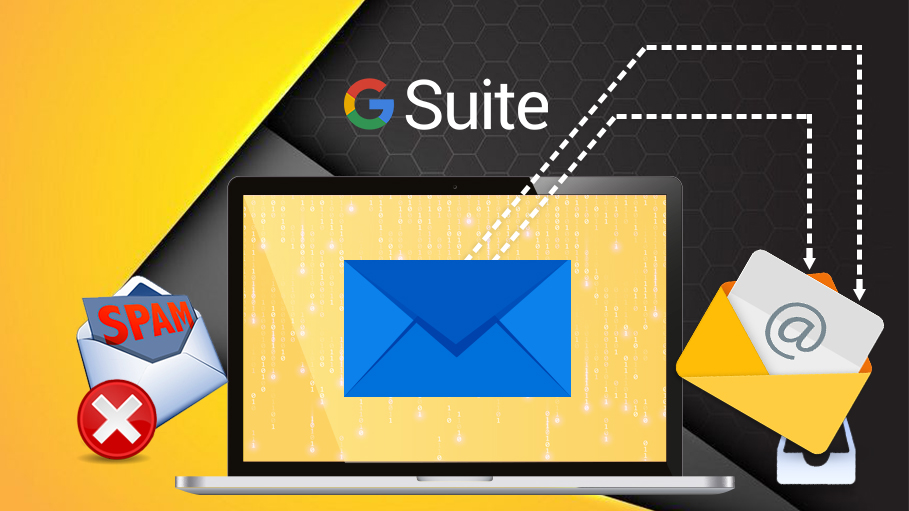 A spam filter is used to detect unwanted emails and prevent those emails from getting to the recipient's inbox. Emails sent to the sender is subject to Google's spam filters and by default the filters automatically move the emails detected as spam into a recipient's Gmail spam folder.
We can customize an OU's spam filters into:
⇨ Be more aggressive for strict filtering for bulk email.

⇨ Bypass mail sent from within your domain.

⇨ Use approved sender lists.
Use an approved sender list
By creating an approved sender list, you can bypass any spam filters. Approved senders list can be created on email addresses or domain name. The Approve Sender settings can only be applied to incoming emails
Gmail checks the addresses or domain names against the From part of the email header. Gmail does not check addresses or domain names against the Return-Path in the Mailheader. Because of this From must match an address or domain you entered in the list.
Sometimes spam emails are sent by approved senders. These emails are marked as spam and delivered to the recipient's spam folder.
If an email from an approved sender contains a virus or is part of an email attack, Google's virus filters prevent it from reaching users.
An email from an approved sender can still be blocked by the sender's Domain-based Mails Authentication, Reporting, and Conformance (DMARC) policy.
Customize a spam filter
To bypass spam filters for mails from addresses or domains specified in an approved senders list:
Sign in into Google Admin console.



From the Admin console Home page, go to AppsG SuiteGmailAdvanced settings.



(Optional) select an organization.
Scroll down to the Spam section and click Configure. If the setting is already configured, then click on the setting and click Edit or Add Another. To create a new setting enter a unique name.
To configure more aggressive spam filtering, check on the Be more aggressive when filtering spam box. When you select this option, more mails will be marked spam and sent to your users' spam folders.
To bypass spam filters for internal mails from users within the same organization, check the Bypass spam filters for mails received from internal senders box.
(Authenticated mails from subdomains, including subdomains not hosted by Google, are treated as internal mails.)
Check the Bypass spam filters for mails received from email addresses or domain names within these approved senders list box, and select one or more address lists to use:
⇨ Click on the option Use existing or create a new one.
⇨ Enter a new list name and click on Create. If you want to use the existing list as your approved sender list click the list name.
⇨ Select the list name and then click Edit.
⇨ Click Add
⇨ Enter email addresses or domain names use a space or a comma to separate multiple entries.
( If you want to bypass this setting for approved senders that do not have authentication then uncheck the Require sender authentication box.)
⇨ Click Save.
Get our hottest stories delivered to your inbox.
Sign up for Scrabbl Newsletters to get personalized updates on top stories and viral hits.