Cloud Printing - Google
Google Cloud Prints are sent to Google's server for transmission setup to the printer. It also keeps a copy of each document you send for printing. Cloud Print services can run as a Windows service, so legacy printers can connect to Google Cloud Print.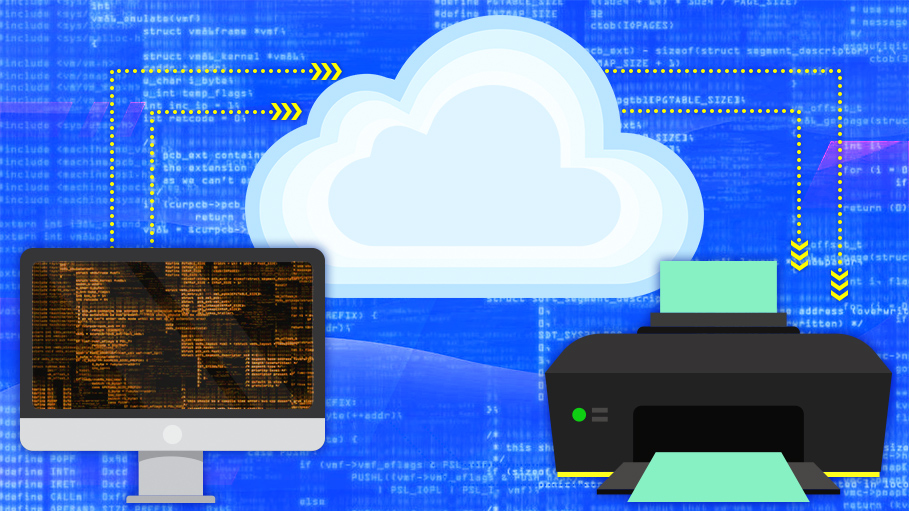 Introduction of Cloud Printing
Cloud Print is Google's service that users can avail to print from any cloud print application on any device in the network cloud to any printer.

Google introduced Cloud Print in April 2010, as a solution for printing from Chrome OS.

In July 2013, Google updated the service to allow printing from any Windows application or software if Google Cloud Printer is installed on the machine.

Effective from July 23, 2013 it also allows printing from any Windows application, if Google Cloud Printer is installed on the machine.

Since December 2014 Google Cloud Print lets users share printers in a manner similar to Google Docs.
Features
Google Cloud Print integrates with the mobile versions of Gmail and Google documents, allowing users to print from their mobile devices.

It is listed as a printer option in the Print Preview page of Google's Web browser, Google Chrome 16 version and higher.

Printers without built-in Cloud Print support, are supported through a "Cloud Print Connector" integrated with Google Chrome versions 9 and higher.

Printing through Google Cloud Print from any instance of Google Chrome was enabled in Google Chrome 16 version.
Benefits of cloud print
Costs: Cloud printing allows companies to meet print-on-demand needs which lowers print costs and eliminates the need to buy, deploy, and management hardware and software.

Go Green: Cloud printing helps organizations to reduce their carbon footprint. Printing over the cloud lowers carbon emissions from transportation and reduces the amount of waste generated.

Bring Own Device: With the help of cloud printing, any users are able to use whatever device to print, without having to worry about compatibility, drivers and reducing the need for help desk support.

Software Updates: Cloud ensures that software upgrades happen automatically and in real time. The latest features and fixes will be up to date.

IT Servers: The cost to install and maintain cloud printing is a fraction of the cost than investing into your own IT infrastructure.
How it works
Cloud printing allows user to print through any web-connected device by routing print jobs between any computer, smartphone or tablet and sends them to an internet connected printer.

It allows users to quickly discover printers and print from their own device without the need to set up driver installations.

Any user can submit a print job, the cloud service routes that job to the selected printer and formats it.

Cloud printing works with both cloud ready printers or legacy printers and usually with the installation of a cloud print connector on the device.
Get our hottest stories delivered to your inbox.
Sign up for Scrabbl Newsletters to get personalized updates on top stories and viral hits.