Change Management & The Value-Add Infiflex Bring in as Google's Premier Partner
Excellent change management will give best and fruitful results for your investment in G Suite to increase productivity and address the user concerns.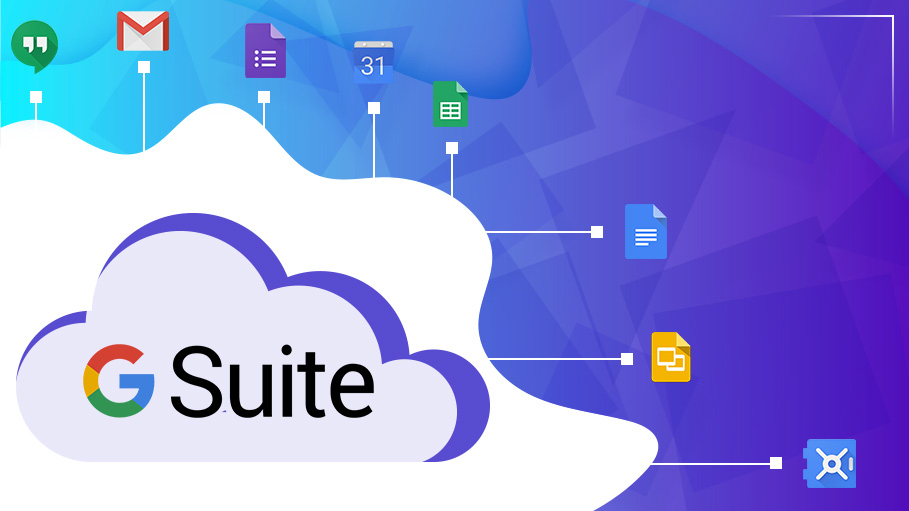 CHANGE MANAGEMENT
Importance Of Change Management
Moving the workloads to the cloud has huge benefits, but it's a major change for an organization. For performing big changes at enterprise level require thoughtful guidance of the entire process and communication even when the change has as much upside as G Suite. The goal is to generate all the required information to complete the change management plan.
Excellent change management will give best and fruitful results for your investment in G Suite to increase productivity and address the user concerns.
Change management is a discipline that involves ensuring that change is implemented smoothly with long-lasting benefits, helps manage the change process and also ensures control in the budget, schedule, scope, communication and resources.
The Value of Change Management
• Organize company structure.
• Increase productivity and speed adoption of users
• Efficient Team Collaboration
• Data Security
• Streamlined Communication
G SUITE END USER
Before planning for this change, G Suite end-user training will be helpful to know some of the major services are currently working and how they will be working on G Suite.
Users will also need to understand the functionality and benefits of G suite such as below:
Gmail Search
Inbox organization
Conversation threads
Labels
Archiving
Settings and labs (e.g."Undo send")
Saving files
Drive
Working online and offline
Calendar
Finding meeting rooms and available times
THE VALUE-ADD WE BRING IN AS GOOGLE's PREMIER PARTNER
1. We have the Expertise
Our organization being Google's Premier Partner, will help you produce the best results. We have an experience with Google Cloud Products and have a team that is highly trained to work with Google Products. You're working with a company that knows the ins and outs of

Google Cloud

.

You want to get the most out of your money and produce the best campaign, then we are the one who can help you out for producing the best results for your investments. It is important to work with a company that has a vast knowledge of Google Cloud because it will help you maximize your business and productivity.
2. We Stay Up To Date With The Latest Information
When you're working with a Google Premier Partner, you're working with a company that is up to date on all the latest changes and information of Google Cloud. Google always requires their Partners to constantly learn the changes and adapt them. These companies are required to take recertification exams to ensure that they are well versed with the latest changes.
Google helps us by providing the respective trainings, so you can feel confident that the information is directly coming from the source. A company needs to be on top of the changes to provide you with the best results. It is always required that Partners are constantly learning and staying up-to-date with all the latest information and changes.
3. We Provide Great Service
Google always ensures that Google Premier Partner provides great service. To remain a partner, companies need to maintain Google standards and Google policies. We need to provide excellent services to our clients. When you work with a Google Premier Partner, we provide you with the highest level of service. It is important for us that you partner with a company that will provide you with exceptional service. If you're going to invest the money in a company, you want to choose one that will provide you the best returns on your investments.
4. We Work Directly With Google
When you work with a company that is a Google Premier Partner, you have a direct mode of communication with Google. Google provides us with their own team, so we always have someone to contact in Google. We speak to Google directly to address numerous types of topics and changes. You have your Google Premier Partner contact about optimizing your account and relevant insights. As issues or concerns arise, you can guarantee that you have a direct line with Google to solve them. Since we work directly with Google, all of the training comes from Google. We are constantly trained on the latest features of Google Cloud and how to use them to enhance productivity. By utilizing a Google Premier Partner company, you will get great inputs and services that will bring results for your business.
Get our hottest stories delivered to your inbox.
Sign up for Scrabbl Newsletters to get personalized updates on top stories and viral hits.