Google Cloud Brings You to a Modern Era in Information Technology
We at Infiflex strive to create a better world by helping businesses solve their problems and democratizing modern technology. Technologies are continuously driven by endless pursuits for problems. Cloud Computing and Managed services can help to achieve this irrespective of any challenges or obstacles.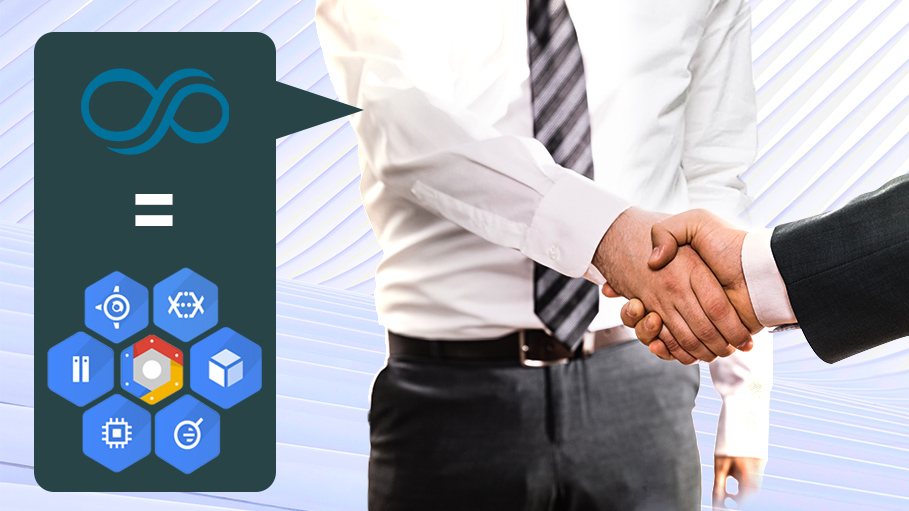 Infiflex Technologies believes in Infinite Flexibility. Our team of over 60 professionals dedicated to optimizing business solutions using cloud computing systems. Providing state of the art Managed services with by means of Google cloud platform, for any SME, MSME, and LSE.
As of 2019, cloud computing services have now become quintessential, in every desk in every room, in every office. In today's times, many of us use digital devices and services that are driven by cloud computing-based systems. We as consumers remain abstract to the fact that cloud computing plays a vital role in delivering these systems to us as consumer services. Most businesses and or start-ups are unaware of the fact that cloud computing can be essential to their project as a whole. Not only does it pose as an opportunity for growth but also a distinguishing status symbol for them to utilise in today's emerging trends.
We at Infiflex at our best interests can help your business project enter the next level by our specialized managed services and economical cloud computing solutions. We ensure that our products and services shall always provide continual and sustainable growth to your project for future endeavours.
As premier partners of Google, our product specialities cover the following below -
Leverage a Unique Sandbox environment for deploying, monitoring as well as managing customized applications in the public cloud via App Engine.

Helping organizations and small scale companies rule out infrastructure costs by hosting desktops or web servers in the cloud by hosting Virtual machines in Compute engine.

 Optimizing file storage for any purpose to improve data accessibility and or availability using cloud storage service.

Serverless computing benefits via cloud functions are helping you avail the benefit of lightweight back-end infrastructure without focusing on data acquisition or operational functions.

Artificial Intelligence and Machine learning services to automate jobs that consume endless funds and thereby increase profitability and optimize overall productivity.

 Client based application API's to help you create multi-scale business applications.
To Ensure your cloud-based applications forever remain operational. Deploy a dynamic application for petabytes of data with 99.019% high availability and horizontal scaling in-memory state using GKE(Google Kubernetes Engine).